Hawk Class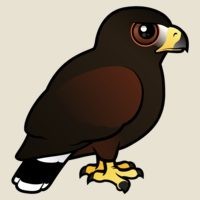 Hello and welcome to Hawk class. My name is Mr Fauvel and our teaching assistant is Mrs Shaw. We are all looking forward to the new challenges that Year 6 will bring and are pleased to be doing so in lovely new classrooms – what a privilege!
My teaching is based around fun, challenge and respect. The children will be encouraged to put their all into every lesson and will have a lot of fun along the way. This will give the children the opportunity to leave Goring as a confident, motivated and independent learners.
We have some very exciting topics in Year 6. We start off in September with the geography topic 'Extreme Earth' and then in the spring term we are going back in time with the history topic 'Through the Ages'. Finally our last topic is called 'Marvellous Mayans', where we learn all about their culture and legacy.
We look forward to sharing our learning and experiences with you during this historic year in Year 6!